USB CONNECTOR & CABLE
ESB 0 SERIES (CONNECTOR)


---

PATENT NO. :


139315
148380
ZL97250960.7 (CHINA)
ZL97243965.X(CHINA)
FEATURES
Raised design provides easy insertion and withdrawal, and guarantee even high reliability.
Design of three certain restraints provides robustious structure.
Gold plated contact to ensure low contact resistance.
All materials are UL 94V-0 grade fire retardant.
Up to 5 meters per cable segment.
To make sure your connections are perfect every time.
SPECIFICATIONS
ELECTRICAL

MECHANICAL

Voltage rating
30 VAC(rms)
Durability
1500 cycles
Current rating
1 Amp
Mating force
35N Max.
Contact resistance
30 m Max.
Unmating force
2.9N Min.
Insulation resistance
1000 M Min.
Temperature
storage -40 to +60
operating 0 to +40
Dielectric strength
750 VAC Min.
PART NUMBERING SYSTEM
ESB 0 X X X X X X X
| | | | | | | | |
| | | | | | | | +--------- Special Code
| | | | | | | +-------- 0:Standard
| | | | | | | 1:No ECE Mark
| | | | | | +-------- Terminal Type: 0:Standard
| | | | | | 1:Straight pin
| | | | | +-------- 0:Without shield
| | | | | 1:With shield
| | | | +------- Color: 0:Black
| | | | 1:White
| | | +------ Port Type: 1:Single Port
| | | 2:Double Port
| | +------ Setting: 1:A Type
| | 2:B Type
| +---- Contact Type: 0:USB Connector
+---- Model Name: ESB Series
USB CONNECTOR APPLICATION EXAMPLES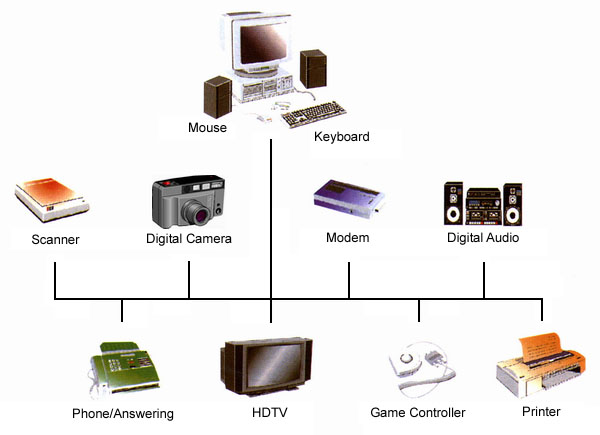 DIMENSIONS (UNIT: mm)

RIGHT ANGLE TYPE

A TYPE Single Port
ESB 011

A TYPE Double Port
ESB 012

B TYPE
ESB 021

RIGHT ANGLE TYPE / WITH SHIELD

A TYPE Single port
ESB 011x1

A TYPE Double port
ESB 012x1

B TYPE
ESB 021x1

STRAIGHT PIN TYPE

B TYPE
ESB 021x01